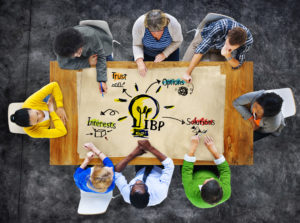 The CEC's Interest-Based Process (IBP) training provides individuals with the knowledge and skills to train and facilitate conflict situations, contract negotiations and difficult conversations between groups.
The IBP process increases the ability to reach shared goals while maintaining respectful relationships and advocacy. Unlike positional methods, IBP provides opportunities for parties to learn if their interests are in conflict, shared or complementary before seeking solutions. IBP requires parties to describe issues in order to articulate interests, brainstorm potential options, and select solutions to meet their interests. IBP often leads to increased trust among parties and individuals because it reduces adversarial behavior while enabling productive relationships.
The IBP training programs are held in various locations across the country. The typical registration fee is $800. By completing this professional development program, you will be certified to train and facilitate, have the opportunity to be placed by CEC in districts requesting IBP services, and have access to a repository of IBP materials and resources.
If you believe you could be a successful certified IBP trainer and facilitator, please contact Bill Raabe at bill.raabe@cecillinois.org or 202-422-2123. He will reach out to you to discuss the program and its requirements.
Another option exists for organizations interested in fostering collaborative labor-management relationships. You can recommend and support individuals who you believe could be successful certified IBP trainers and facilitators. Share names with Bill Raabe and he will reach out to the individuals to discuss the program and its requirements.